Updates
Publish live stream and live score links to the ITA website
The ITA now has a Live Channels feature that lets coaches and SIDs publish links on the ITA website to your team's dual match live stream and live score pages.
When adding a new dual match to the ITA Team Workspace schedule or editing an existing scheduled match, coaches and SIDs can include links to your match's live stream and live score sites. In addition, the links will display on the public-facing ITA Upcoming matches page.
iOnCourt now reports scores to ITA Team Workspace
The iOnCourt live score app helps coaches track live matches, share results in real-time, and track match statistics. We have made the iOnCourt live score app available at no cost. In addition, setting up an iOnCourt account can be done in under 10 minutes. (View video instructions.)
The app is integrated with your ITA Team Workspace, allowing you to download your dual match schedule and player rosters. Once finished, iOnCourt can save lineups and match scores to the ITA Team Workspace match scorecard, saving you time when reporting your results.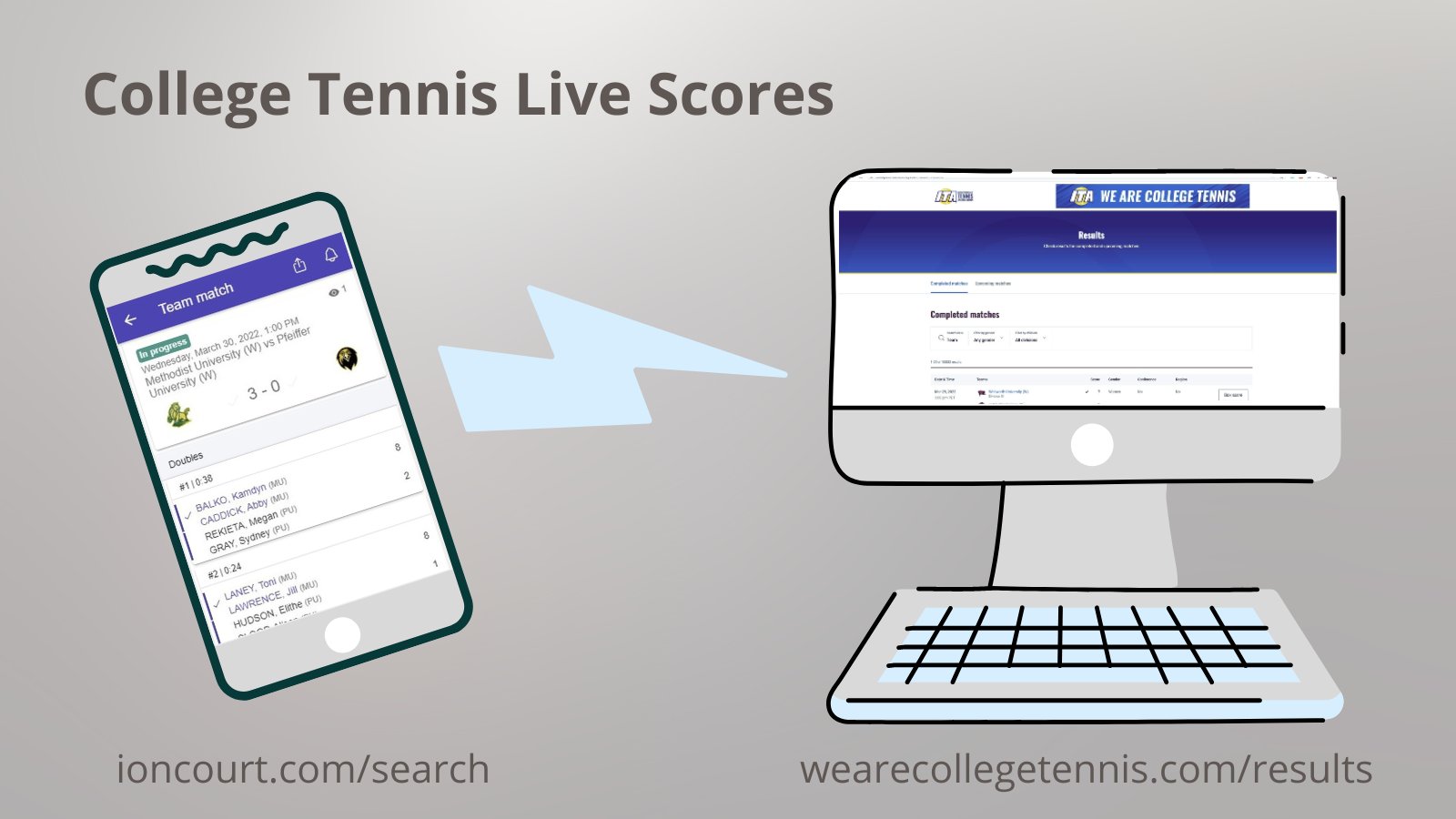 Resources
Previous Posts